Controlling the beautiful but treacherous invasive alien species requires patience and tenacity to ensure sustainable results. Before one can begin the actual physical work, one must be able to inform people of the importance of the control measures and motivate them to take part in the activities. Because there is a myriad of options for how we can spend our free time and it can be hard to engage people to participate in voluntary work, we want to share encouraging stories of active people and successful ways of engaging others to participate. As we value the work carried out by these active volunteers highly, we call them the IAS Heroes!
Wellbeing for Nature, Lessons of Community
In the Noljakka district of Joensuu, Finland voluntary activities to eradicate invasive alien species are continuing for the seventh summer. The work in the area has particularly focused on Himalayan balsam (Impatiens glandulifera), which is designated as an invasive alien species in the whole of the EU. Active volunteer Raija Sillanpää from the local residents' association wishes to highlight the fact that eradicating invasive alien species requires persistence and commitment. When the work to weed out Himalayan balsam was being carried out for the third summer, Sillanpää shed light on the association's motivation for taking part in the control work.
"In addition to talkoot*, we go to weed out the plants at other times as well. Through our work and by organizing weeding sessions, we want to provide an example as forerunners to show that the work done to control invasive alien species pays off." (*A traditional Finnish way of doing together for the common good/ accomplishing a large job by volunteer power.)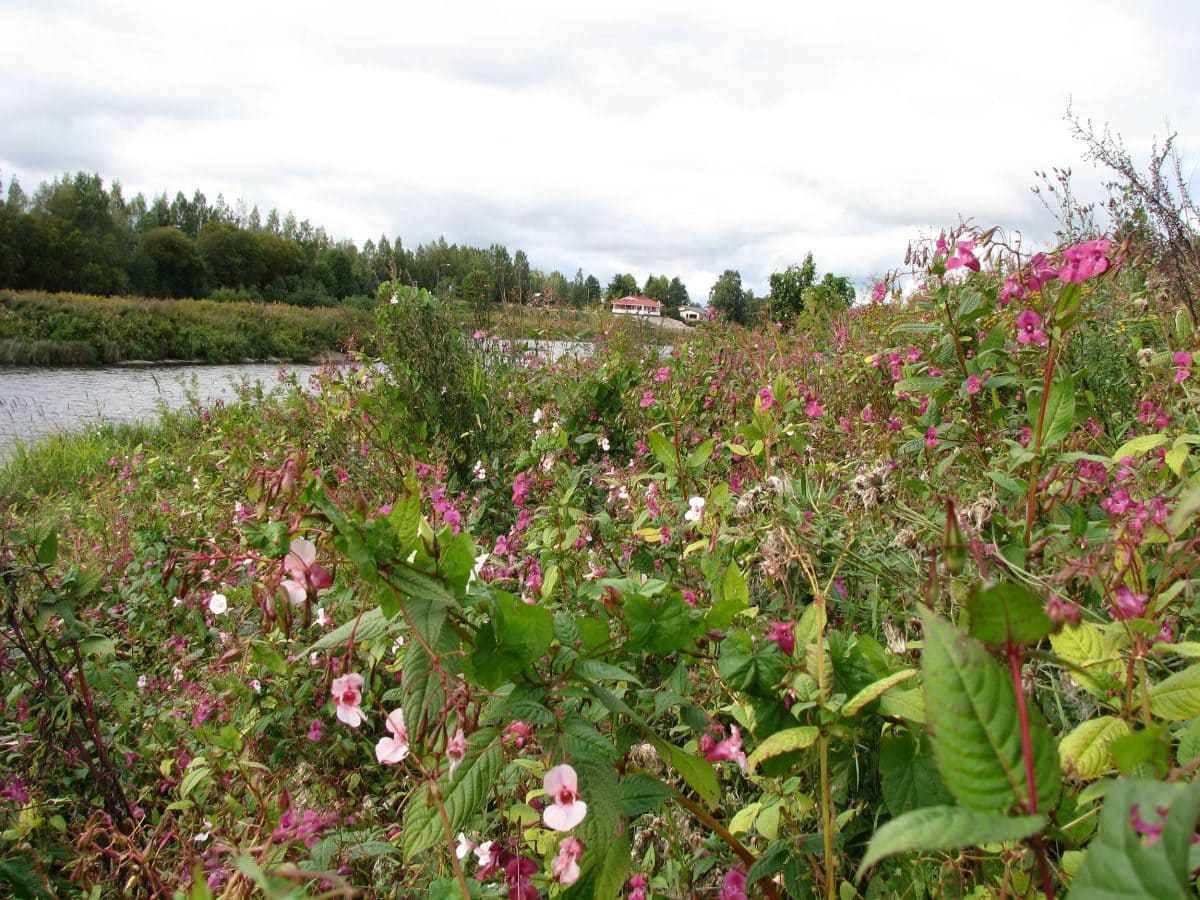 Sillanpää still encourages everyone to take part in these activities in their residential area, and thus improve the wellbeing and diversity of nature as well as their personal wellbeing.
"This allows everyone to enhance their local environment, feel good about themselves, learn about community, meet new people, maintain physical fitness, feel like they are doing important work, see the results of that work, and notice the surprisingly quick improvement in the natural condition."
Strength in Cooperation – Incentives Needed
Sillanpää highlights the importance of cooperation with both the municipality and other operators. Throughout the years, weeding sessions have been organized jointly with the City of Joensuu, the Finnish Association for Nature Conservation, Allergy, Skin and Asthma Federation, WWF Finland, the Association for Rural Culture and Education, and other operators. Sillanpää has noticed that organizing voluntary weeding sessions is not enough to control Himalayan balsam. Regular control visits to check areas that have already been weeded are also needed.
"It is easy to miss a few plants during a weeding session. And when the summer comes, these plants begin to bloom and produce seeds quite quickly."
Seeds buried in the ground also form a soil seed bank, where the seeds of Himalayan balsam can remain capable of germination for two or even three years. New plants sprout from the soil throughout the summer, and the warmer autumn weather means that plants can still bloom in September.
"To ensure that the work is not wasted, there should be a group of people who are responsible for checking areas that have already been weeded with sufficient frequency."
Sillanpää emphasizes the fact that such a responsibility should be rewarded in some way to ensure that people want to commit to it.
"The city could come up with incentives, such as free tickets to popular events, maybe gift cards or discounts, something that would provide a concrete benefit to the person doing the work, which would ensure that people wanted to take part. Unfortunately, ideology alone is not enough to drive practical action."
Relief for Climate Anxiety
Sillanpää points out that voluntary work is an effective way to relieve climate anxiety. This year, students have been offered a special incentive to participate in the activities in Noljakka. Two hours of voluntary work was awarded with a patch to sew on student overalls.
"The patch has significantly increased participation among students. A couple of dozen students took part in my weeding sessions, and students have also taken part in the activities in good numbers elsewhere in Joensuu."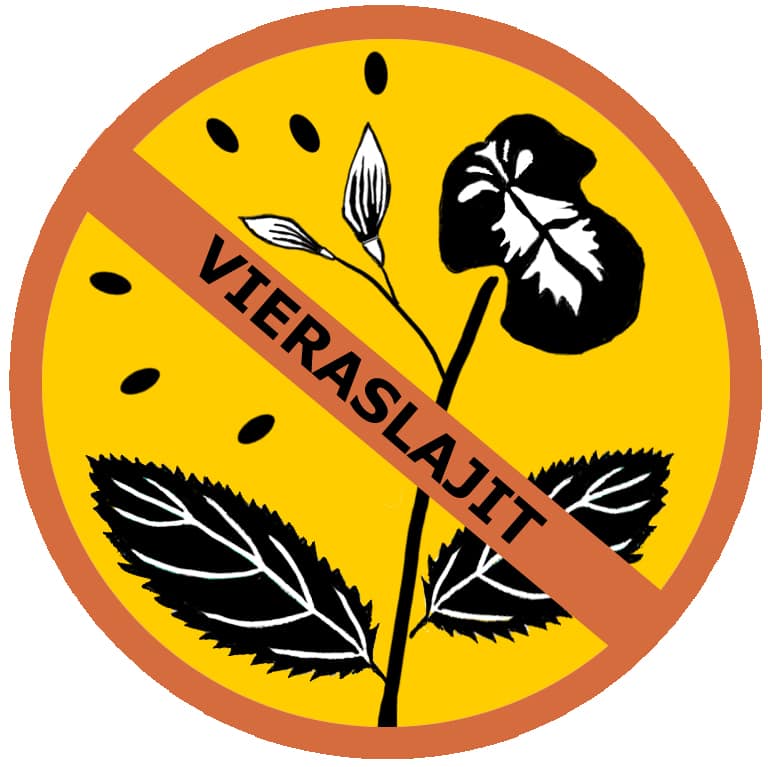 The work to eradicate Himalayan balsam is still ongoing in Noljakka, as new beds have been discovered after some areas have been cleared. The IAS Heroes have a clear objective.
"We aim to fully eliminate Himalayan balsam from the Noljakka district", Sillanpää says.
The residents' association of Noljakka took part in the "Vuoden maisemateko 2019" competition organized by the Rural Women's Advisory Organization, which focused on controlling invasive alien species. The competition challenged Finns to identify and control invasive alien species with an astonishing 71 groups that organized more than 170 voluntary events taking part. Most of the activities focused on Himalayan balsam and garden lupin. Japanese rose, Japanese knotweed, false spiraea, Canadian waterweed, and butterburs were also included among the controlled species.
Writer: Susanna Winqvist (Rural Women's Advisory Organization)