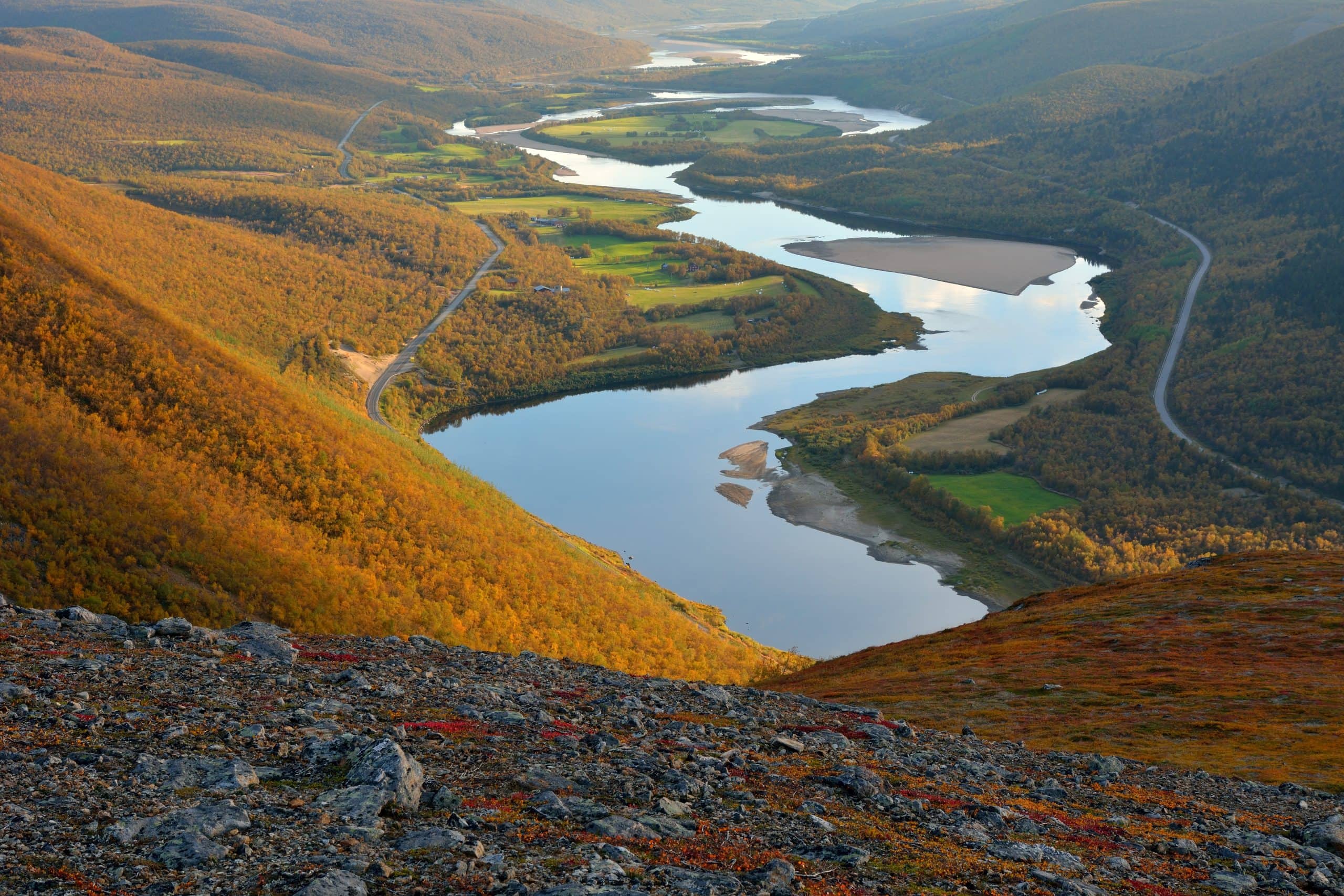 Barents IAS
Barents Invasive Alien Species:
Strengthening the management of invasive alien species and related competence in the Barents region.
The aim of Barents IAS is the activation of the inhabitants and actors of the Barents region for the management of invasive alien species. The project focuses on invasive alien plants and the pink salmon (humpback salmon) and operates in the Barents region in Norway, Sweden, and Finland.
Controlling invasive alien plants
The targeted plant species of the project are garden lupin, Nootka lupin and three species of alien hogweeds (Sosnowsky's hogweed, Persian hogweed, and giant hogweed). The project will produce communication materials such as guides and videos describing best practices in controlling invasive alien plant species. Webinars and trainings will be organized to both citizens as well as local and municipality operators. We will inform about the upcoming events on this website. All the produced materials can be found under Materials.
Developing fishing methods for the pink salmon
The project will develop and test in practice different removal fishing methods for the reduction of pink salmon in the Finnish-Norwegian border river Tana. The development work includes cooperation between the scientists, local fishermen, other local actors, and authorities on both Finnish and Norwegian side. The cooperation focuses on the development of depopulation methods in the river Tana, but cooperation also takes place more widely in Finnmark, for example in the second Finnish/Norwegian border river, the river Neiden.
Establishment of a cooperation network
The aim is to create an international network for different actors working with invasive alien species issues in Finland, Sweden and Norway. The intention is to share knowledge on good practices in the control of invasive alien species and promote IAS issues also in the long term. For the network we are looking for regional actors like authorities, municipalities, organizations, associations and research institutes. Subscribe to our newsletter below and join in!
Funding
Ministry of Foreign Affairs of Finland
Project duration
6/2022-12/2024
Coordinating party
Natural Resources Institute Finland (Luke)
Ministry responsible
Ministry of Agriculture and Forestry
Subscribe to our newsletter and join in!
Do you want the latest information about the project?
Sign up using the form below! We will mainly use English in communication for the network.